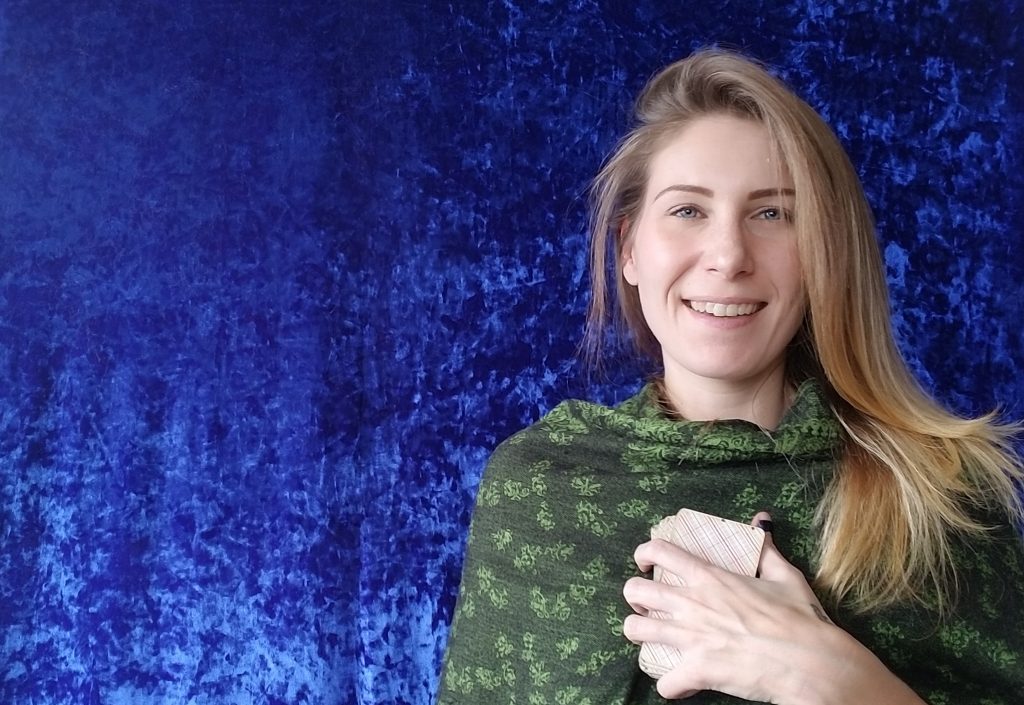 A natural clairvoyant empath, I began my relationship with Tarot at the age of 11. I had discovered my mothers old deck, and was powerfully drawn to them. As a child I had always been very Spiritually-minded and the symbols and energy of the Tarot struck me like a thunderbolt. Thus began my study, and it is these cards I still use in my readings today.
Over the 25 years that followed, I immersed myself in metaphysical studies, meditation, and honed my understanding of the energy I felt around me. My goal is to open the conversation with Spirit and ones Higher Self, to empower my clients and comrades to create, to heal, and to uncover and overcome limiting beliefs. Meditation has been a vital part of this process, and the practice has introduced me to so much learning! Going within is where we are able to connect with the oneness of consciousness, and where we come to know ourselves more deeply. My meditation practice has taught me a great deal about myself, about energy – and about using it with intent and purpose.
My intuitive style is one of compassion and understanding. Spirit may have to deliver some messages which can be hard for us to hear, but the purpose of these messages is to empower us to make changes and shifts where we need to. That said, I respect that people can only hear messages they are ready for. In my life as an intuitive I aim to plant positive seeds in those around me, to help them believe more in themselves and their own light.
Recently, Spirit has moved into my life in a new way, and I have begun creating video content for my fellow empaths and others who may be sensitive to energy. The Empowered Empath group and YouTube channel are meant to create a space for fellow sensitives to come together and support one another in their journey to greater understanding of their gifts. All empaths / sensitives on a Spiritual journey are welcome and encouraged to join and share their experiences!